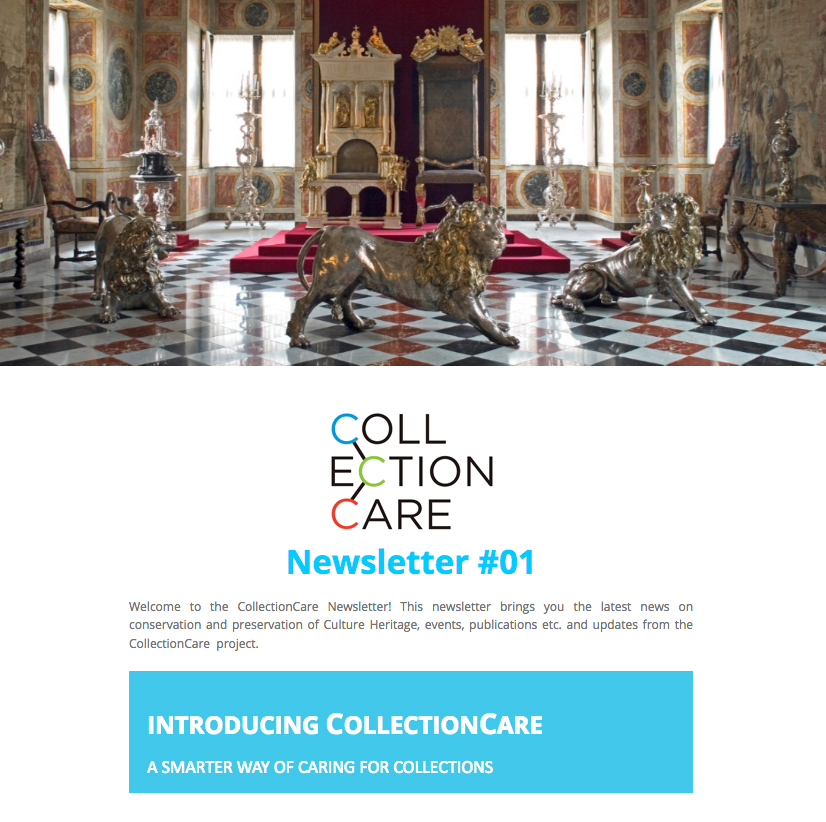 The CollectionCare Newsletter has been launched!
https://mailchi.mp/d37f8e10dd02/collectioncare-newsletter-01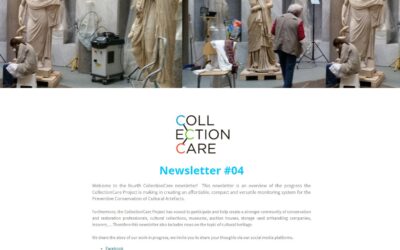 Issue 4 of the CollectionCare Newsletter is out!!
This newsletter is an overview of the progress the CollectionCare Project is making in creating an affordable, compact and versatile monitoring system for the Preventive Conservation of Cultural Artefacts.
Project news in issue 3 of the CollectionCare Newsletter!!
The third CollectionCare newsletter will be a small round up of the year 2020 of the events that took place from February to September in 2020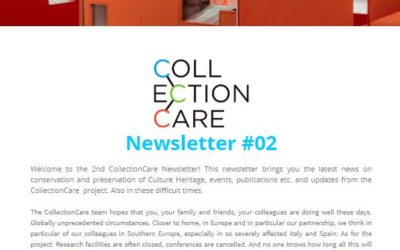 New issue of the CollectionCare Newsletter out now!
Welcome to the 2nd CollectionCare Newsletter! This newsletter brings you the latest news on conservation and preservation of Culture Heritage, events, publications etc. and updates from the CollectionCare project. Also in these difficult times.